Hi everyone
Sorry I have not been able to get any crafting done. I am exhausted from taking care of a sweet teething baby. To say the least I was up all night with her but I did get my Gypsy updated and I designed a super cute card using the new smiley cart. I am going to try to craft this afternoon.
Did you know I have another blog. If you would like to see pictures and hear what we have been up to check out my family blog.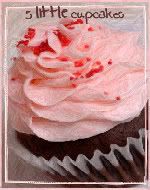 Don't forget about our challenge still going on over at Molly's blog click
HERE
to go over and check it out and enter. You have till Friday at midnight PST to enter.